Trudeau's long-time friend and most powerful advisor is out as the PMO scandal continues to escalate.
Gerald Butts is leaving the PMO.
In a bombshell development, Trudeau's Principal Advisor, long-time friend, and most powerful political staff member has announced that he's leaving the PMO as the SNC-Lavalin scandal continues to surge out of control.
Here's the statement from Butts: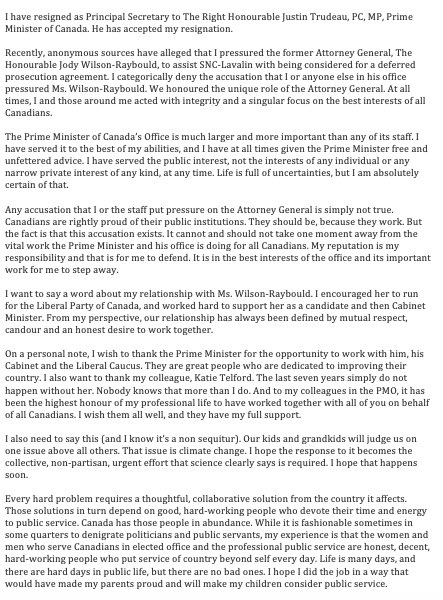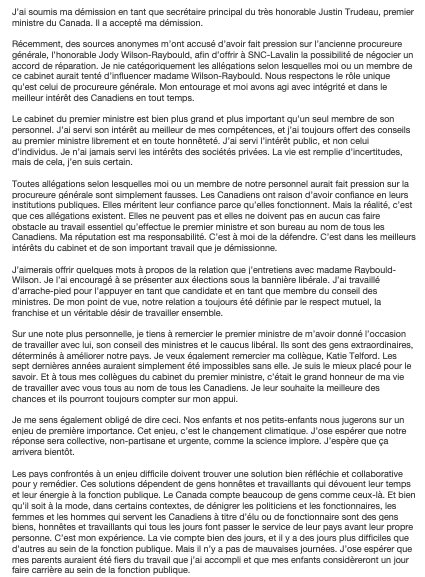 This is an absolutely stunning development.
Butts had a massive amount of power, and was so influential that Trudeau once told his MPs that anything they got told by Butts should be assumed to be from Trudeau himself.
However, many people didn't like Gerald Butts, as he centralized power and control in the PMO.
Additionally, Butts was a big part of the absolutely disastrous policies implemented by the Ontario Liberals, and brought those same destructive policies to Ottawa.
Now, Canadians are asking why Butts would resign if he supposedly did nothing wrong, and it's clear that the PMO scandal only continues to grow each day.
Spencer Fernando