China's vice-minister for finance, Liao Min, will go to the United States for trade negotiations on Wednesday, state-run news agency Xinhua reported.Liao will lead a delegation to Washington in preparation for the face-to-face meeting to be held next month between Chinese Vice-Premier Liu He, US Trade Representative Robert Lighthizer and US Treasury Secretary Steven Mnuchin.
A diplomatic observer said Liao would set out China's agenda for the October talks, including items that were not negotiable, but added that his inclusion meant this week's talks would have a focus much broader than only trade.
Liao is also a deputy director of the Office of the Central Commission for Financial and Economic Affairs, a Communist Party organ in charge of supervising economic work. It will be the first time he has taken a lead role in high-stakes trade talks.
In a phone call this month, Liu, Lighthizer and Mnuchin agreed to meet in October. US President Donald Trump has also announced he will delay a tariffs hike from October 1 to October 15.
Liao, already a member of China's trade negotiation team, is a veteran banking regulator and is well known for speaking fluent English. He was appointed in May last year as deputy to Liu He, a close economic adviser to Chinese President Xi Jinping. Liao is in charge of international economic affairs at the economic policy decision-making body.ESTABLISH THE HABIT READING NEWS EVERYDAYStart from signing up for SCMP China Breaking News newsletter hereSIGN UPBy registering, you agree to our T&C and Privacy Policy
His rising role in the trade talks is expected to bring flexibility to the negotiations after Trump lashed out in August, accusing Beijing of manipulating its currency to deliberately devalue the Chinese yuan.
"Liao is Liu's right-hand man and has been playing a key part in the bilateral trade talks," said Wang Huiyao, director with Beijing-based think tank the Centre for China and Globalisation.
Wednesday's trip was at deputy ministerial-level and Liao's role in the party's key economic decision-making body –which is superior to a single government department – made him an appropriate choice to lead the delegation, Wang said.
Mnuchin said last week that China's currency policies would be discussed in the October meeting.
Lu Xiang, a fellow in US studies at the Chinese Academy of Social Sciences, said the talks involving Liao were expected to set the agenda rather than go into detail.
"The Chinese delegation are expected to make clear to the US side what can be discussed and which things are non-negotiable," Lu said.
"The topics in the trade talks have gone far beyond the trade sector, so it is more appropriate for a department in charge of a broad range of issues to take the lead here."
However, the prospect of a substantive agreement in October remained in the balance.
"By the end of the year, either there could be a solution to the trade war, or there could be explosive escalation," Lu said. "No matter what, what Trump does will serve his presidential election campaign next year."
A diplomatic source who follows the trade talks said the countries' differences were significant, with China having refrained from making structural changes in areas such as reform of its state-owned enterprises.
The source said Beijing's priority was to ensure a smooth celebration of the 70th anniversary of the founding of the People's Republic on October 1. As such, it could be expected to toughen its position after the anniversary, making an agreement more difficult to reach.
On Monday, Lighthizer told top business executives that there was still much work to be done to reach a trade deal with China, according to US Chamber of Commerce chief executive Tom Donohue.
"He laid it out by saying this is an extraordinary challenge, and when it all fell apart some months ago they were very, very close to a workable agreement," Donohue said on Monday.
The chamber chief said Lighthizer had not mentioned the possibility of an interim deal that could de-escalate trade tensions by further delaying tariff escalations.
Negotiations broke down in early May after the US side said Beijing had balked at American demands that it enshrine in domestic law major changes to address core US concerns about intellectual property and forced technology transfer.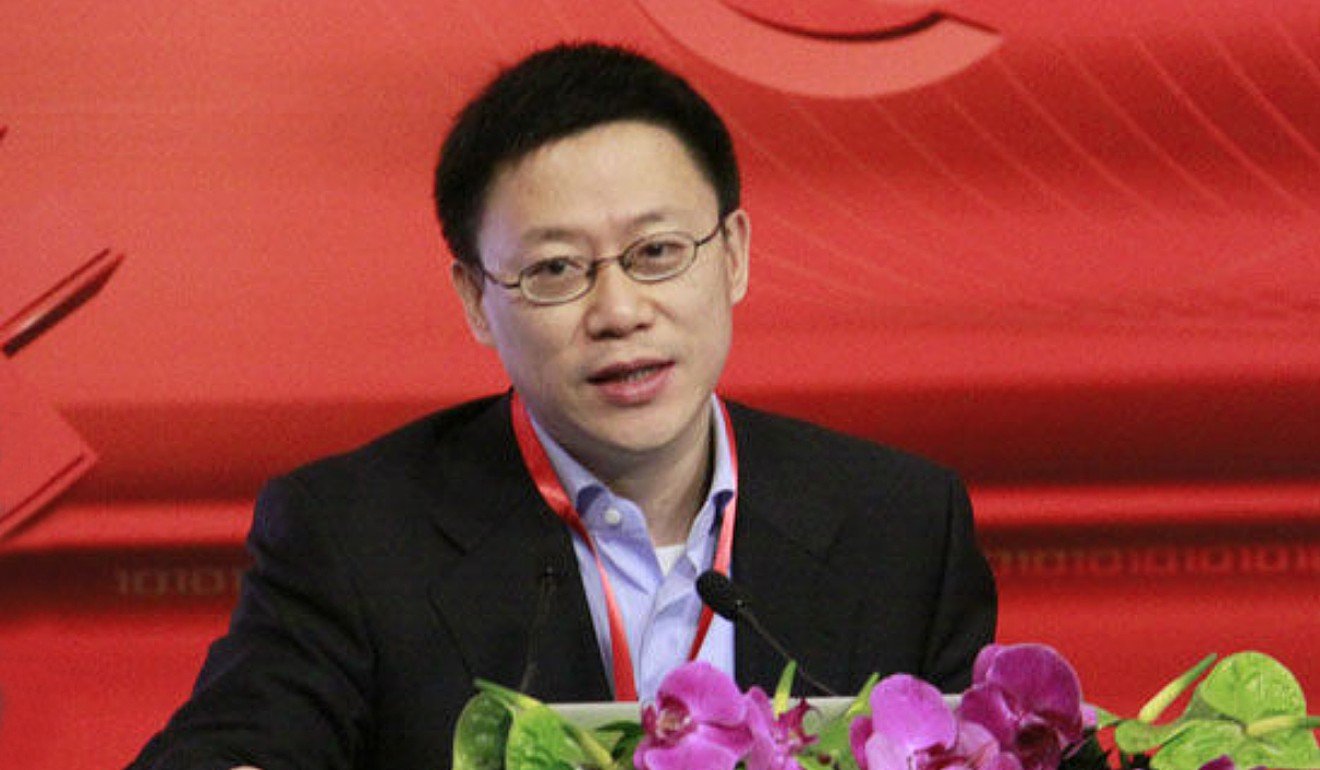 Liao Min, China's finance vice-minister, will lead this week's delegation. Photo: BaiduShare:When Lighthizer and Mnuchin travelled to Shanghai in July, China made no moves towards addressing US demands, further angering Trump.
"He was pretty clear that we have to do this one step at a time but that this has to be a real agreement," Donohue said, referring to Lighthizer.
"A real agreement, in my opinion, will not be buying more crops and doing the small things that would be good to set the stage for us to have more substantive conversations."
Source: South China Morning Post