Good morning!
A combination of rising prices and economic uncertainty is taking its toll on Canadians' confidence levels.
Far fewer Canadians think they can comfortably cover their living expenses in the next year (55 per cent) and far more say they are concerned about their current level of debt (43 per cent) than ever before, according to latest edition of insolvency firm MNP LP's quarterly survey.
The MNP Consumer Debt Index, now in its 19th edition, has reached the lowest point since inception, falling seven points since last quarter to 88 points.
"Nearly two years into the pandemic, financial confidence among Canadians has reached a record low, with household debt becoming increasingly worrisome," said Grant Bazian, president of MNP Ltd. "Canadians' financial optimism typically wanes as the holiday bills become due, but this year more than any other, Canadians are feeling more financially insecure, likely as a result of the Omicron variant, and resulting pandemic fatigue, along with rising inflation, and the potential for interest rate increases this year."
The Bank of Canada is set to release the results of its latest Business Outlook Survey and Canadian Survey of Consumer Expectations at 10:30 am ET today, offering more clues about business and consumer sentiment in the country.
Statistics Canada's Consumer Price Index for December will also be on deck on Wednesday. The country's CPI remained steady but elevated in November at 4.7 per cent. Grocery prices surged during the month at the fastest pace since January 2105, while elevated oil prices also meant Canadians were paying higher prices at the pump.
Analysts expect CPI to inch up in the December reading.
"For CPI, we're looking for a small acceleration to 4.8 per cent year-on-year, a three-decade high," wrote Michael Gregory, deputy chief economist at BMO Capital Markets Economics in a note to clients. "The core measures are also expected to accelerate."
Many Canadian households were able to amass excess savings during the pandemic, but a sizeable segment of the population is teetering on the edge of a financial cliff.
There was a noticeable increase in Canadians making minimum payments on their credit cards or borrowing more money that they could afford especially during the holiday season, MNP survey showed.
Around two-thirds of Canadians surveyed were not confident they could absorb a life-changing event without an adverse impact on their finances, while a third had concerns about coping with loss of employment or change in wage or seasonal work, a jump of three points since September.
The latest Omicron variant that swept the nation and has led to record infections in much of the country is also squeezing many Canadians financially and mentally.
"Unexpected expenses are one of the biggest contributors to household financial turmoil, and many are starting the new year being dealt another round of unexpected business closures, reduced working hours or job loss, and COVID-related health concerns," Bazian said.
_____________________________________________________________
Was this newsletter forwarded to you? Sign up here to get it delivered to your inbox.
_____________________________________________________________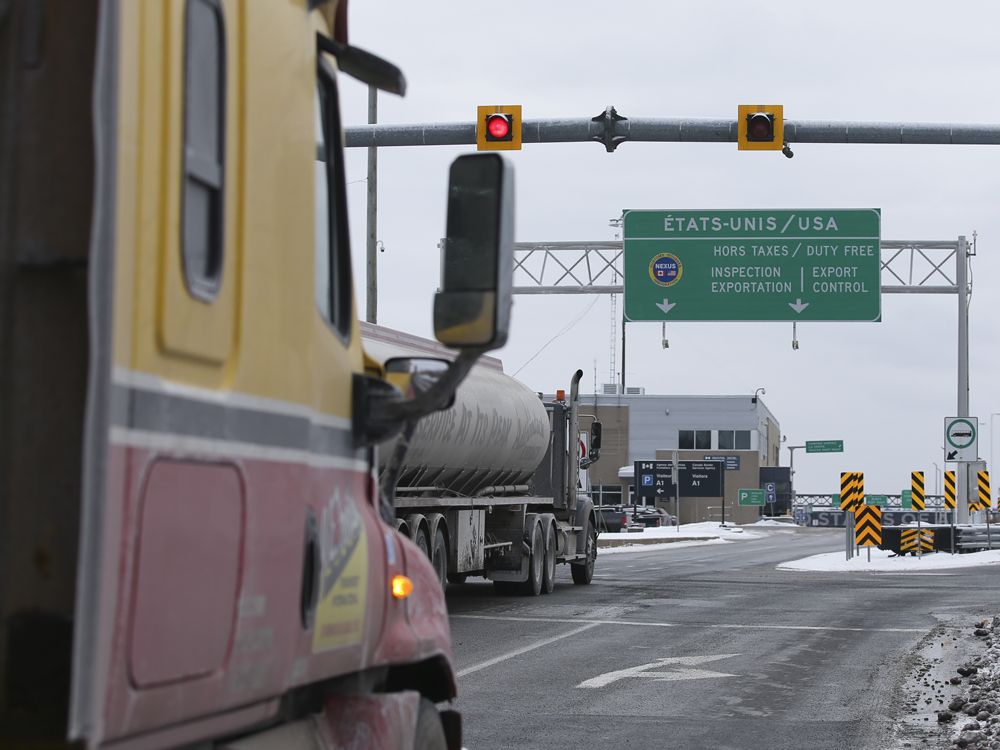 BORDER CONTROLS: Truckers have been exempt from most travel rules for the majority of the pandemic, because they are an essential service, but that exemption is now ending.
American truckers who aren't vaccinated will be turned back beginning on Saturday under the new rules. Similar rules are set to come into force at the U.S. border on Jan. 22, with a requirement that Canadian truckers must be vaccinated to enter the U.S., writes Ryan Tumulty. Photographer: Christinne Muschi/Bloomberg
_______________________________________________________
The Bank of Canada releases the winter issue of the Business Outlook Survey and the latest results of the Canadian Survey of Consumer Expectations at 10:30 am ET.
Canadian manufacturing sales and orders for November.
New motor vehicle sales for November.
International securities transaction in November.
Canadian Real Estate Association to release home sales figures for December.
Markets closed in the U.S. to commemorate Martin Luther King Jr. Day.
_______________________________________________________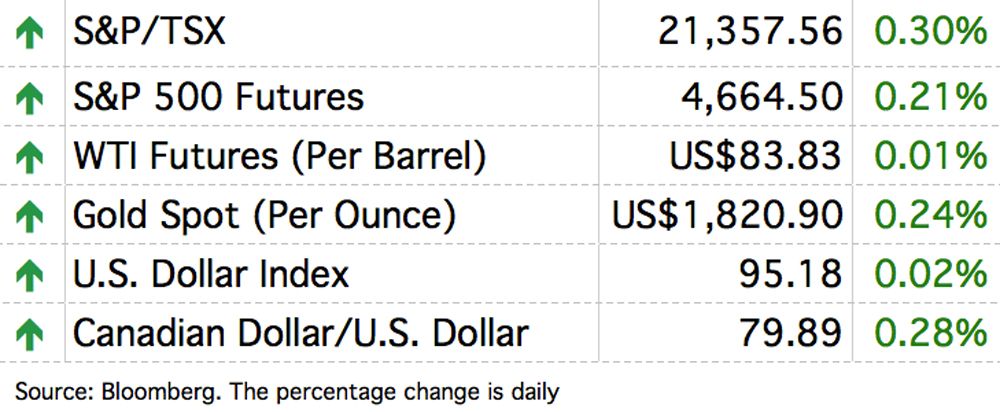 _______________________________________________________
____________________________________________________
Wyloo plans to build nickel mine in next five years, stoking renewed debate about reconciliation with Indigenous peoples, Gabriel Friedman reports.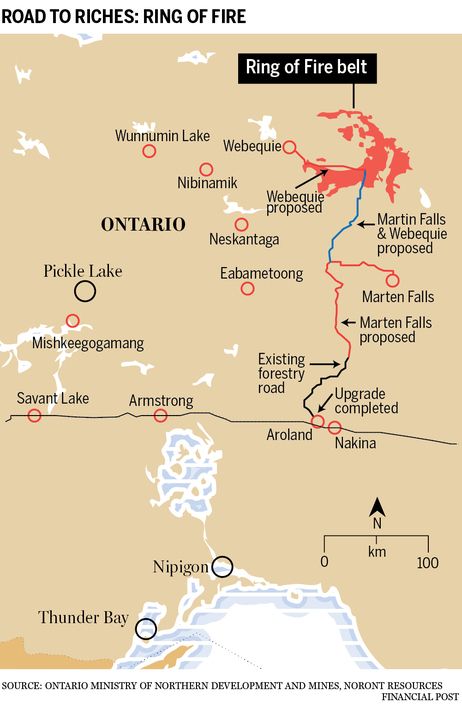 ____________________________________________________How do you manage money without spending too much of it? Accountants can be expensive, and so can financial advisers, investment advisers, and all of the other professionals who make great livings showing other people how to manage their money.
If you can secure an e-learning experience led by proven professionals, however, it's a great way to save yourself future costs on accounting and financing.
Our content partner StackCommerce presents The 2022 Ultimate Finance & Accounting Certification Bundle, which is on sale for just $38.99. It comes with eight courses covering accounting, corporate finance, personal finance, and a lot more.
Source: Financial Post