BY TORONTO.COM MAR 1, 2023 UPDATED MAR 2, 2023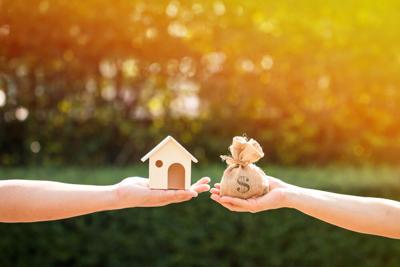 https://trinitymedia.ai/player/trinity-player.php?pageURL=https%3A%2F%2Fwww.toronto.com%2Flife%2Fwhat-can-you-do-to-prepare-for-a-private-loan%2Farticle_62ccaeee-9847-5c1a-9b6c-7bb9bee40d20.html&partner=Flex&FAB=1&textSelector=I2FydGljbGUtYm9keQ%3D%3D&unitId=2900003117&userId=bcdb72cf-4704-4be7-a456-66a5356bd863&isLegacyBrowser=false&version=20230306_6297a8be2882d35c577b365bf76fc9d8aa28999e&useCFCDN=0&themeId=140
Despite their best intentions and dedication to paying their monthly housing costs, some homeowners feel the financial pinch in today's volatile atmosphere. Others have poor credit, so they don't qualify for more conventional products. Private loans are a good option for people in either of these categories and others.
Remember, private lenders are more lenient than their traditional counterparts. They focus on a set of different metrics that include the value of the property as opposed to the credit history of the applicant.
Even though these financial products are easier to get than bank loans, a little preparation work can increase your chances of approval dramatically.
Here are some of the things you can do to that end.
Make a list of all your outstanding debts
This is a good first step before you book an appointment with a private lender. It's important to have a number to work with here because your gross debt service ratio is part of a mortgage application. This is the percentage of a household's monthly income covering costs. The Canadian Mortgage Housing Corporation (CMHC) notes it should not go higher than 39 per cent. Here's a debt service calculator you can use to find out where you stand. Credit card debt is a big obstacle for many Canadians. Mortgages, auto loans, and student loans should also be looked at.
There is some other information a private lender will need to have to process your application.
Make a list of all additional financial assets
These are important to get a good overview of your financial picture. Additional financial assets can include the cash value of life insurance policies and other property or real estate that you own. Mutual funds, as well as stocks and bonds, and retirement accounts, need to be considered.
Assets and funds
These assets are any of the investments or funds that you have. They include money in savings and checking accounts.
Private lenders use different criteria than traditional banks. Quite often, their clients already own property. Understanding how much equity you can access means knowing what your property is worth. That's why the next section is critical when you're preparing for a private loan.
Have a recent appraisal carried out on your property
When you are preparing for private loans, it's important to understand how much equity you have. Along with the location of your property, these alternative lenders access The Loan to Value (LTV) ratio. This is calculated by dividing the loan amount by the value of the asset. That's where a recent appraisal comes into play.
Small things can make a difference. For example, unruly hedges or a lawn that's not been cut can affect an appraisal. First impressions matter. Remember to keep a list of all your upgrades. Electrical work might not be readily apparent, but it will make a difference in the end.
Read on to find out about some of the other things that you can do when you're preparing for a private loan.
Know your beacon score (credit score) and work to improve it
Your credit report is an important part of the financial snapshot you supply to a lender. This is a summary of your entire credit history. These three-digit numbers are calculated using mathematical formulas. In Canada, they range from 300 and 900 points with the best being 900.
If you have negative information concerning loans, lines of credit, and credit cards, it can stay on your report for up to six years or more. Equifax and TransUnion keep information on legal judgments against your debt sent to collection agencies for between six and seven years. It's important to do what you can to bring this score up before applying for any kind of credit. A healthy credit score tells any type of lender that you can be trusted to pay the entire amount of the loan back on time.
If you're looking to improve your score, your payment history is the most important factor. Make at least a minimum payment on time to improve the number. The second most important factor is the amount of available credit you have. It's best if you use less than 35 per cent of this.
Preparing for a private loan also means selecting the best products.
Research different second mortgage options
Homeowners with equity have the advantage of being able to use what they've built up for a second mortgage or private loan. There are a few options available including the following:
Debt Consolidation Loans. Merging all your debt and homeowner payments into one can help the struggling homeowner.
Home equity loans also utilize the equity that's built up. These provide a homeowner with a lump sum they can use for different purposes.
A second mortgage or private loan can help stall foreclosure and/or power of sale proceedings. These also can be used to cover short-term financial priorities.
There are other options as well, like home renovation loans and bridge financing. As the name suggests, the latter helps you in the period between selling your home and closing on another property.
Different set of factors
It's also important to have a clear and transparent relationship with the lender supplying a private or home equity loan. Getting the proper terms on any of these products means understanding your situation.
Private lenders use a different set of factors to evaluate your application. Whereas more traditional banks and credit unions rely on credit score and income, these alternative lenders focus on existing equity and the appraised value, as well as the location of your property.
They put together these different data points and then calculate the Loan-To-Value LTV ratio on a property. The LTV should not be more than 75 per cent.
Mortgage Broker Store specializes in several different mortgage-related products. Mortgage requirements that don't meet traditional lending institution requirements are one of our focuses. We have private lenders, brokers, and licensed mortgage agents on the team. We can help you prepare for and get a private loan that will suit your needs.
Email ron@mortgagebrokerstore.com or call 416-499-2122.
Disclaimer: This content was supplied by the advertiser. 
Source: Toronto