Earn passive income and protect your wealth without doling out thousands
Published Jan 16, 2023  •  Last updated 3 days ago  •  2 minute read
Breadcrumb Trail Links
Why commercial real estate can be a great hedge against inflation
Earn passive income and protect your wealth without doling out thousands
Author of the article:
MoneyWise
Em Norton
Published Jan 16, 2023 • Last updated 3 days ago • 2 minute read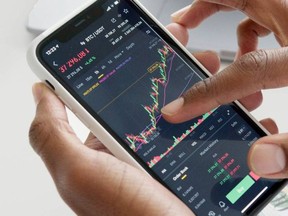 Article content
This article was created by MoneyWise. Postmedia and MoneyWise may earn an affiliate commission through links on this page.
Despite inflation rates dropping to 6.3 per cent — the largest dip since Feb. 2022 — the economy's volatility isn't fading anytime soon.
In fact, experts predict another year of rising inflation, hikes in interest rates and a mild recession for 2023.
Finding a safe investment to act as a hedge and bulk up your income is essential during economic uncertainty. The right investment can support you in an emergency and safeguard the future of your finances.
As a tangible asset with plenty of cash-flow potential, commercial real estate is a great place to invest to protect your money and your future.
Build financial freedom with real estate investing
Commercial real estate is an enticing investment that can diversify your portfolio and generate consistent passive income.
Forbes reported that over the past 25 years, commercial real estate has outperformed the S&P 500 Index with average annual returns of 10.3 per cent.
Plus, because of the income it generates and its tangibility, commercial real estate acts as a hedge against inflation. When the value of the dollar drops, property values tend to increase and your real estate investment returns prove themselves lucrative.
It's a solid investment choice for people looking to build their portfolios and protect their wealth for the future, but it hasn't always been accessible.
Invest like a millionaire without having to be one
Because commercial real estate investing is not typically offered on a fractional basis, the barrier to entry has been prohibitively high for most investors.
In the best-case scenario, a lender will ask the investor to put down a minimum of 20 per cent in equity before acquiring a property.
But, through tokenization, HoneyBricks has made commercial real estate investing available to accredited investors looking to build their wealth.
You don't need to be a millionaire to invest in real estate that produces strong, stable returns. In fact, all you need is a minimum of $100 to invest in your first property and start reaping the rewards of a consistent passive income.
It only takes minutes to create your free account and start investing through HoneyBricks.
With investments both vetted and managed by their experienced team, you don't have to stress about the status of this stable investment available right at your fingertips.
Sign up for HoneyBricks today and start building a future of financial freedom.
This article was created by Wise Publishing. Wise is devoted to providing information that helps readers navigate the complex landscape of personal finance. Wise only partners with brands it trusts and believes may be helpful to the reader. This article provides information only and should not be construed as advice. It is provided without warranty of any kind.
Source: Financial Post